Since January 2012 when the median Las Vegas home price was $118,000, home prices have risen until at the end of last month the median price of Las Vegas homes was $243,000. A 106% increase in just five years!
The following chart shows that although the trend leveled in the period between June 2015 and March 2016, the trend in Las Vegas home prices continues upward.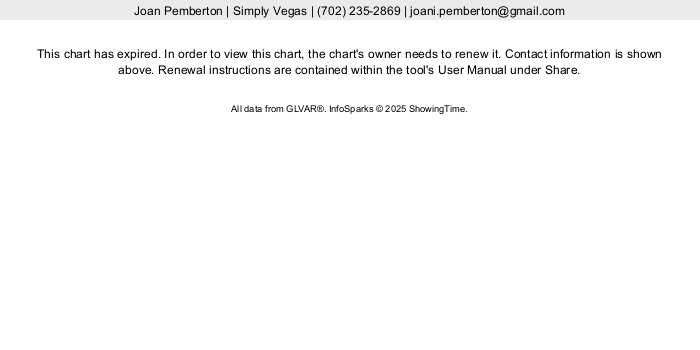 To add some insight, it is pertinent to note that during the same five year period referred to above, there has been a corresponding increase in the median price per square foot of Las Vegas homes.
Early in 2012, rumors were swirling that banks and hedge funds were going to sell out their inventory of homes, flood the market, and drive home prices down. Based on those rumors many potential buyers elected not to buy at that time. They ended up left behind and many of them were priced out of the market. On the other hand, investors and other home buyers who ignored the rumors and bought into the Las Vegas home market at the time profited handsomely.
In March 2012, I wrote a post suggesting that if you bought a home then for $200,000 there was a good chance that by 2020 that home would be worth $500,000. Based on the data outlined above, that $200,000 home is well on its way to that goal. With three years left, that home is already worth somewhere in the neighborhood of $425,000.
Overall, the US economy appears to be strengthening and there is no reason to think the upward trend in Las Vegas home prices will be interrupted.  With the Las Vegas economy continuing to become more diversified and the city becoming more cosmopolitan, there is likely to be strong and sustainable growth.
There was an interesting article in the Los Angeles Times last week concerning Las Vegas casinos moving to charging for parking.  Here is a quote:
"The removal of free parking was seen as yet another blow to the image Las Vegas had cultivated over earlier decades — free booze, cheap food and low-cost rooms in exchange for big profits at the casino.
But since the evolution of The Strip in recent years emphasized high-end clubs, restaurants and live entertainment and broadened the visitor profile to include nongamblers, revenue sources have broadened as well — with parking fees being the latest and most controversial."
I think this emphasizes that Las Vegas is no longer just the sleepy "sin city" that had been its image since the 1930's, but it has become an increasingly sophisticated city that will continue on it path of growth and maturity.  Another sign of its growth is that, with the Raiders moving here, we will now have a major sports franchise.  Every day there is more and more to attract people to move here.  Low taxes, plenty of dining and entertainment, sports, and, of course legalized gaming.  What is not to like?
If you would like to move from elsewhere to get in on the growth, or to sell your current home and move up to a larger, more luxurious home, give me a call.  I can guarantee that I will help you and do as good a job as anyone could possibly expect or better.  My goal is and has always been excellent customer service.  You can find my contact information and lists of homes on the market in the more desirable neighborhoods in the Las Vegas area on this web site, LVelegance.com.