Las Vegas home prices continue to rise. If anything, the trend seems to have strengthened in recent months. For example, during the first half of last year prices per square foot rose 4.35% from $115 per square foot to $120 per square foot. During the first half of this year prices per square foot rose 7.26% from $124 per square foot to $133 per square foot.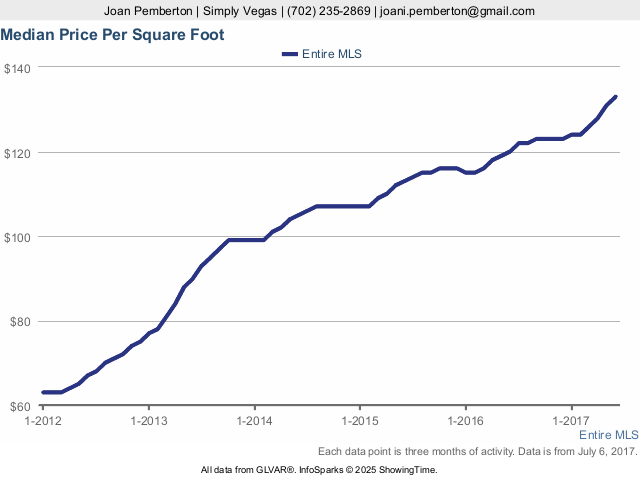 It remains to be seen if this trend will continue, but it has remained intact since January 2012 and we will still need to move up over 40% to reach the home price heights of May and June 2006 when prices were $188 per square foot.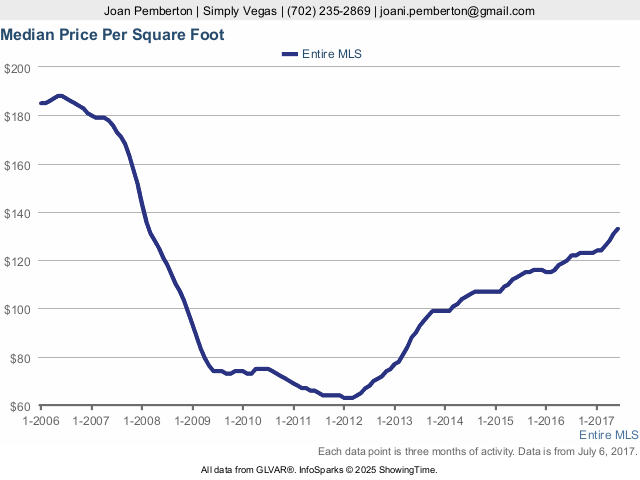 One thing encouraging the home price increases is the steady drop in inventory from November 2014 when there was a 5.3 month supply of homes on the market to the end of last month when the supply had diminished to 2.2 months.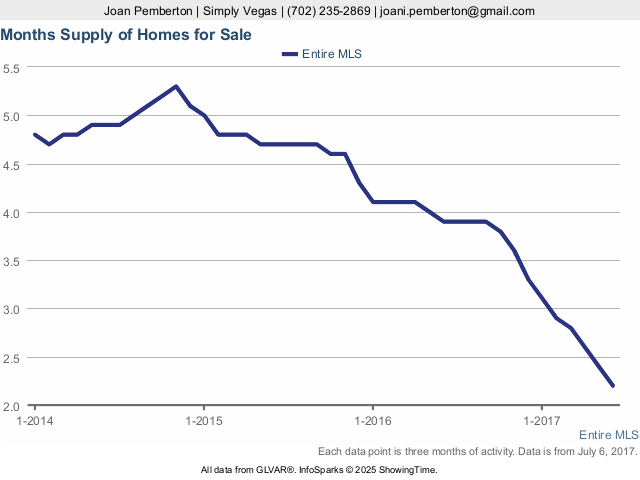 Of course, even if the trend continues upward, there are likely to be some pull backs and not every home or neighborhood will participate with the same vigor. Every neighborhood has its own characteristics. For example, while the overall price per square foot of Las Vegas homes has more than doubled since January 2012, prices in MacDonald Highlands have risen only by 68% and prices in The Ridges only 23%. The reason for this is that homes in those communities are quite expensive and so a relatively small number of homes is sold in any given month. Also, because each of the homes in those communities has unique qualities, the price of any home sold is specific to that home. These factors result in price movement in those communities to appear erratic when looked at on a grand scale.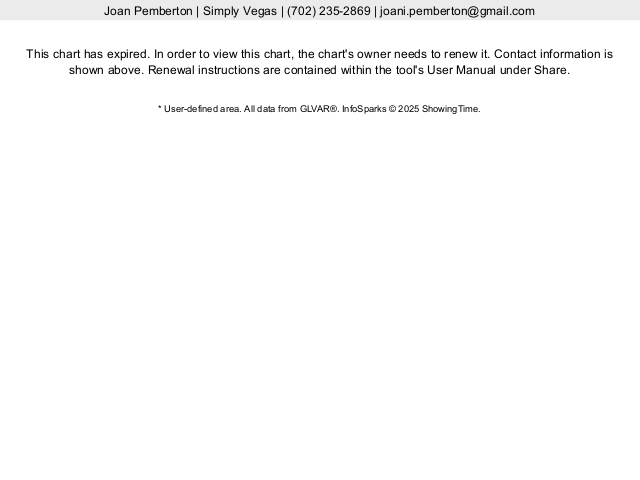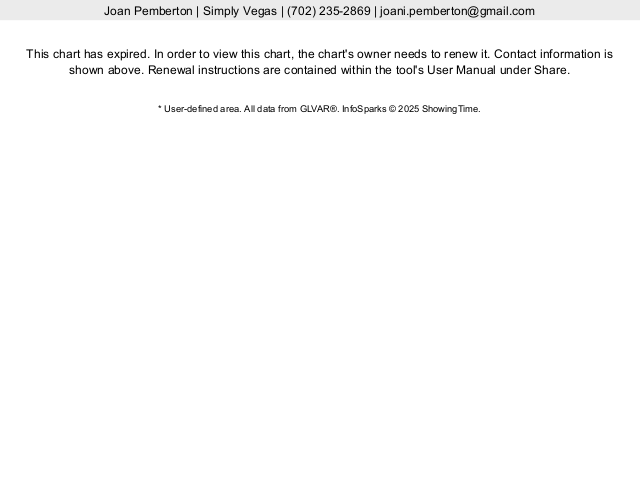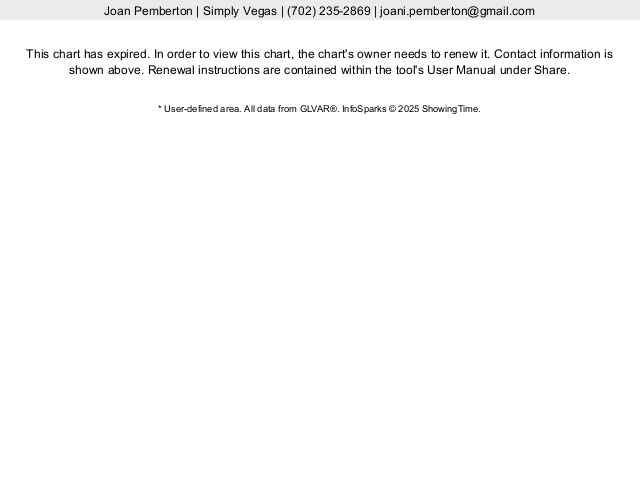 If you are planning to buy or sell a home in the Las Vegas area, please give me a call. I have broad experience. I have sold a $130,000 townhouse, multi-million dollar custom mansions, a $2.6 million lot, and everything in between. I assure you that I can help you.